Life. It is meant to be lived. I am pretty sure that I read that somewhere. Somewhere along the lines of life, setting suns, lingering heat, jumping in puddles, singing in the rain took on a new meaning to me. There have always been birds in nature, filling the air with song, except now – I can hear the words. Listen carefully, with nary a whisper, just in case the angel in the garden starts to sing along. I embrace the beauty through the eyes of the season because perception is everything. I can hear the symphony shouting out as the days pass into the sunshine of life, even though I know, that all too soon, this summer weather will flee, leaving the autumn behind. Behold! The maple tree is all aglow with color.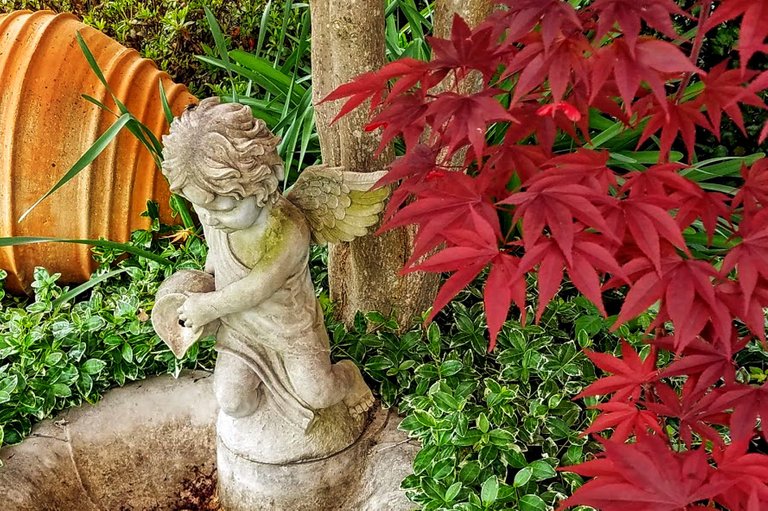 The beauty of nature is simplicity at its best. You never really miss it, until it becomes unavailable to you. Don't wait to miss it, enjoy and appreciate these gifts as they are given to you. I was missing you tonight, but, that is not the same thing, is it? Sometimes you have a special gift and you don't even realize it. Never take life for granted, especially when it is so good to you, and never waste a beautiful relationship over proving a point. Because your arrogance won't keep you warm at night. I can honestly say that some days, taking the high road isn't so bad. You may even learn a new path. I choose to see the best of possibilities, because otherwise, what's the point?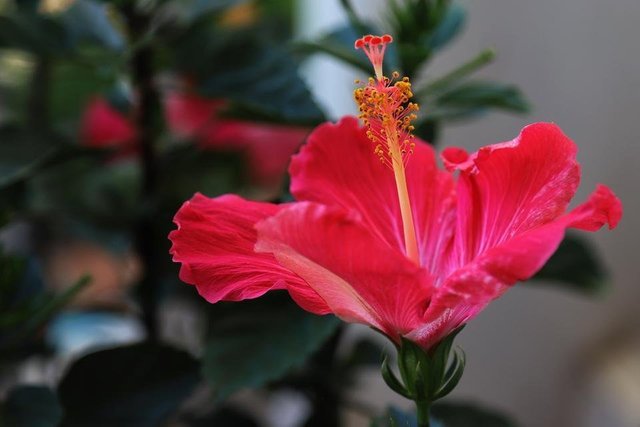 You too, can bloom like a flower. You are just as beautiful as they are when you show your true colors. May there always be a flowerin your life to color your world. #alwaysaflower

In keeping with the Christmas Countdown, I give you one seasonal picture and the day count! There are 73 days 00 hours 33minutes and 27 seconds. Hack!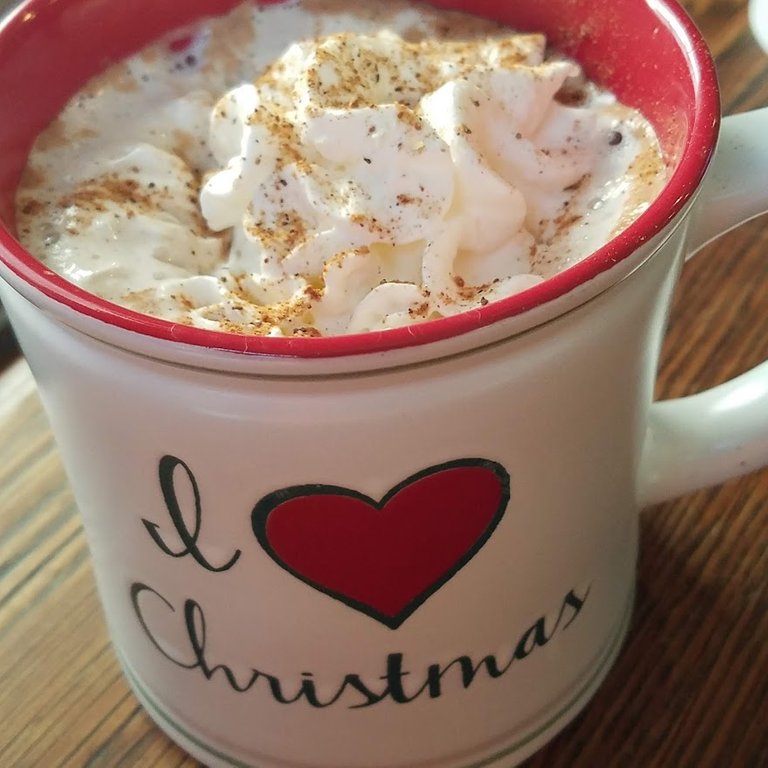 Not any scent, in particular, she has her own and it is so very individual. For me, the fragrance that is left behind from a Chrysanthemum brings me back home, to my own mother. It may sound funny, but that very thing makes my soul nourished in the very essence of her love.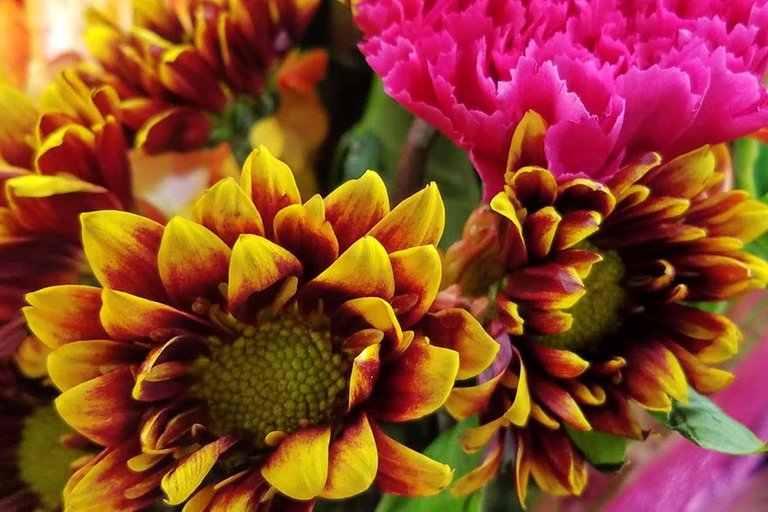 All I have are my words, armed in my mind, written in pen, stand by stand. Oh, yes. Still by hand. It has a different feel. Altered not by keys, backspace, and delete, I write, erase, tear it to pieces and start all over again. And again.
It's my way. I walk out to the deep end of the page and dive right in.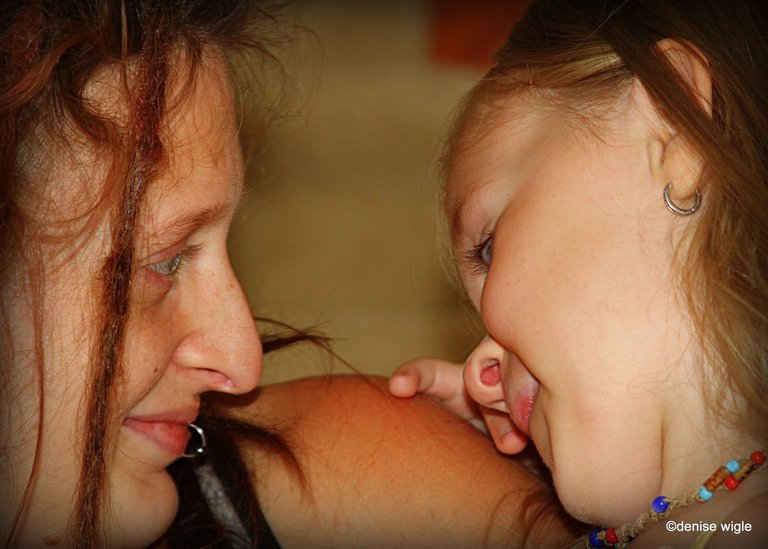 Unconditional love, forever and a day.
There is something about this bond, so very special yet, it has no price, you cannot buy it, borrow or even steal it. They are usually the first source that teaches you to have confidence and believe in yourself.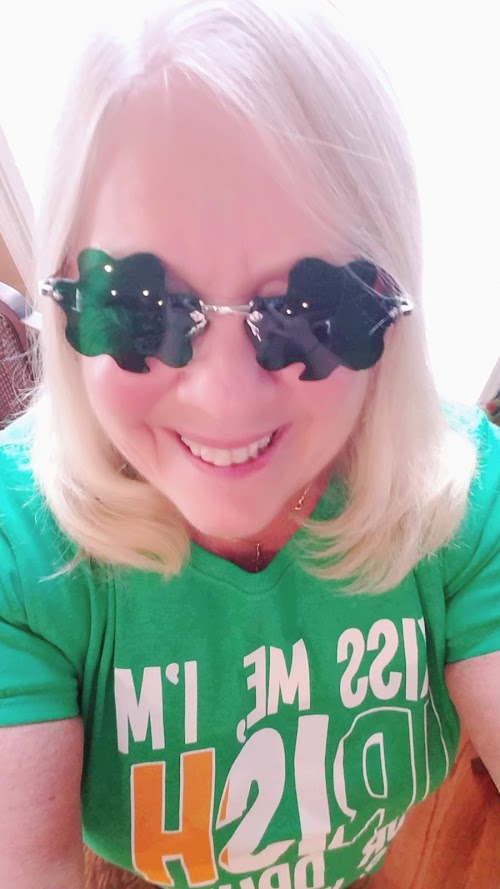 ---
The Naming of Cats
The Naming of Cats is a difficult matter,
It isn't just one of your holiday games;
You may think at first I'm as mad as a hatter
When I tell you, a cat must have THREE DIFFERENT NAMES.
TS Elliot

#TeamUSA is a growing community of quality-content people from the United States or those living here. Check us out on Discord!